Around and around | Columns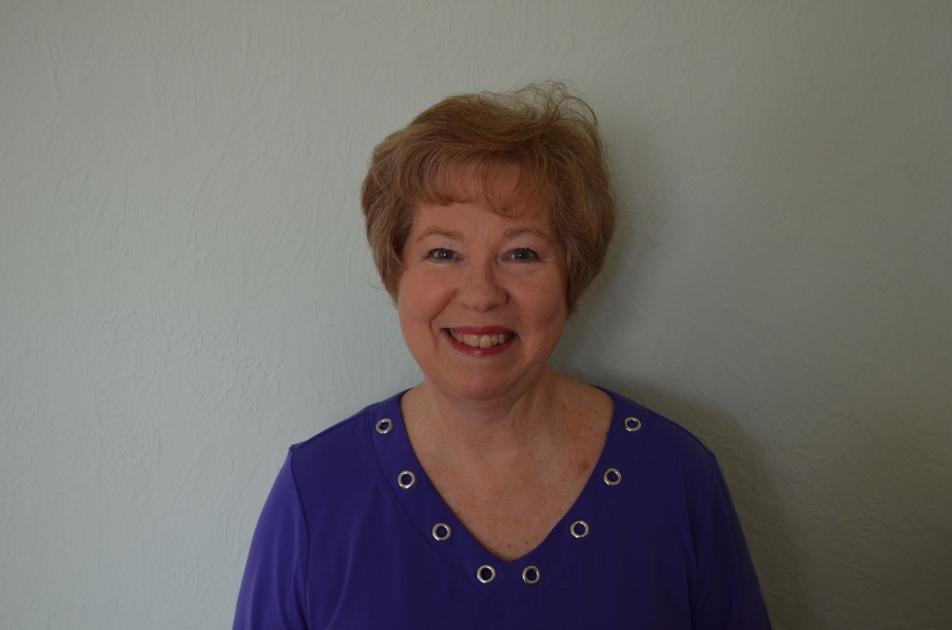 Summer 2021 is drawing to a close and teachers are already preparing their classes for the fall semester. My granddaughters from Indiana are starting school today (August 11). When I was a student, we were out of school at the end of May and only resumed after Labor Day, a full three month vacation period. Sorry for today's students who have barely two months of summer fun before they have to start over.
I'm excited to hear that Aldi is arriving at Middletown Commons in early 2022. It's something that has been on many wish lists for a long time. Aldi is the joint brand of two German family discount supermarket chains with more than 10,000 stores in 20 countries and combined sales estimated at more than $ 50 billion (Wikipedia). More good news: the restaurant and the Apple Annie bakery will move to the Commons. I visited their location in Morgantown and enjoyed the delicious home cooked food and fantastic desserts. It has been exciting to see the development of the new mall, which will soon feature Japanese and Thai cuisine, as well as Mexican. Mexican restaurant El Rey already serves quick and delicious food from south of the border, and the service is second to none. Now if only we could add Chick Fil-A to the mix!
Here's what's happening in Marion County this weekend:
Another great weekend is coming to the park this Saturday from noon to 5 pm, starting with the TK Blockstar back-to-school giveaway of over 1,000 backpacks full of school supplies. Registration is not compulsory, no questions are asked. Help support and encourage our children as they start a new school year, and at the same time, enjoy the great music provided by Six Six, Adrian Michael, Sara Rudy and Shai VA. The paddling pool will be open all day and vendors will be on site to offer various good dishes.
Master gardeners' tomato festival
Palatine Park will host the 12th Annual Master Gardeners Tomato Festival this Sunday from 12 p.m. to 4 p.m. Come taste and buy your favorite homemade tomatoes. The winners of the tastiest tomatoes will receive cash prizes. Any gardener can submit tomatoes to judgment. For cherry submissions, please bring 30 tomatoes. For larger entrees, please submit 4-5 tomatoes. Enter as many varieties as you want, and there is no registration fee. Enjoy the sounds of the Morgantown Jazz Orchestra and spend an afternoon shopping with local artisans, food vendors, children's activity tent, garden demonstration / education, and plant sales. Learn, shop and celebrate the tomato harvest season!
Today is Colonial Children's Day at the Fort. Bring the kids 10:30 a.m. to 3 p.m. for a full day of fun and educational activities. An adult must accompany the children. Regular admission applies.
The Fort's summer concert series is over and the Fort Memorial Foundation is grateful to the artists and everyone who came to see them. Many thanks to the Marion County Commission, the Town of White Hall, the Marion County Convention and Visitors Bureau, the First Energy Foundation, and JT and Patti Hodges for their continued generous support.
The Marion County Humane Society's no-kill shelter is sponsoring an event this Saturday noon at East Marion Park. Bring your puppy and plan a day filled with music, vendors, an adoption opportunity, a rabies clinic and more.
Are there any Bible scholars?
"God helps those who help themselves."
Sounds biblical, right? American children learn that through hard work and persistence they can rise out of poverty and advance in the world, and even get very rich. Many success stories show the truth of this adage. But this "verse" (which can go back to Aesop's Fables) is not biblical. The Bible tells us that our help always comes from one source: "My help comes from the Lord, the Creator of heaven and earth" (Psalm 121: 2). When the terrified Israelites faced Pharaoh's mighty army and the waves of the Red Sea as they fled from Egypt, God did not tell them to build boats. He helped by separating the waves. "The Lord will fight for you; you need only be at ease "(Exodus 14:14).
No, this one is not biblical either. This often appears when we are going through trials in our lives, but it is not necessarily true. We cannot recover from a serious illness or find a way to solve our problems. "That too will pass" is a trivial non-response. Our pain may never pass, but God has a greater purpose for our lives. His Comforter (the Holy Spirit) will always comfort us, but God will not always remove the source of our pain.
"God wants you to be happy. "
Oh really? This is perhaps one of the most destructive ideas around. This is the easy and popular answer, but it is wrong. Our happiness is not God's highest goal for our lives. We live in a culture that distances us from the biblical mandate of obedience to God. We are here to praise it, not to be popular, to be satisfied or to be successful. Jesus gave us this simple commandment: Love God, love people (Luke 10:27).
"Work hard and you will be successful. "
The book of Proverbs tells us that we are supposed to work hard. Jesus himself set the example during his earthly ministry. The apostle Paul even condemned those who do not (2 Thessalonians 3:10). However, hard work is not a biblical guarantee of temporal blessings. Our job is to glorify God, our reward being that we have done our best for him.
"Follow your heart and believe, and you can do anything. "
We all love a story of rags to riches: the frog will become a prince, a fairy godmother saves hard-working Cinderella; and did not David the Shepherd grow up to be a king? But the Bible tells us in Jeremiah 17: 9 that "the heart is more deceitful than anything and is hopelessly sick, who can understand it? The passions that God provides prepare us for his purposes, just as he prepared David to be a slayer of giants, a king, and a forerunner of Jesus Christ, but only if we surrender our lives to him.