Overview of summer restaurants | Flag pole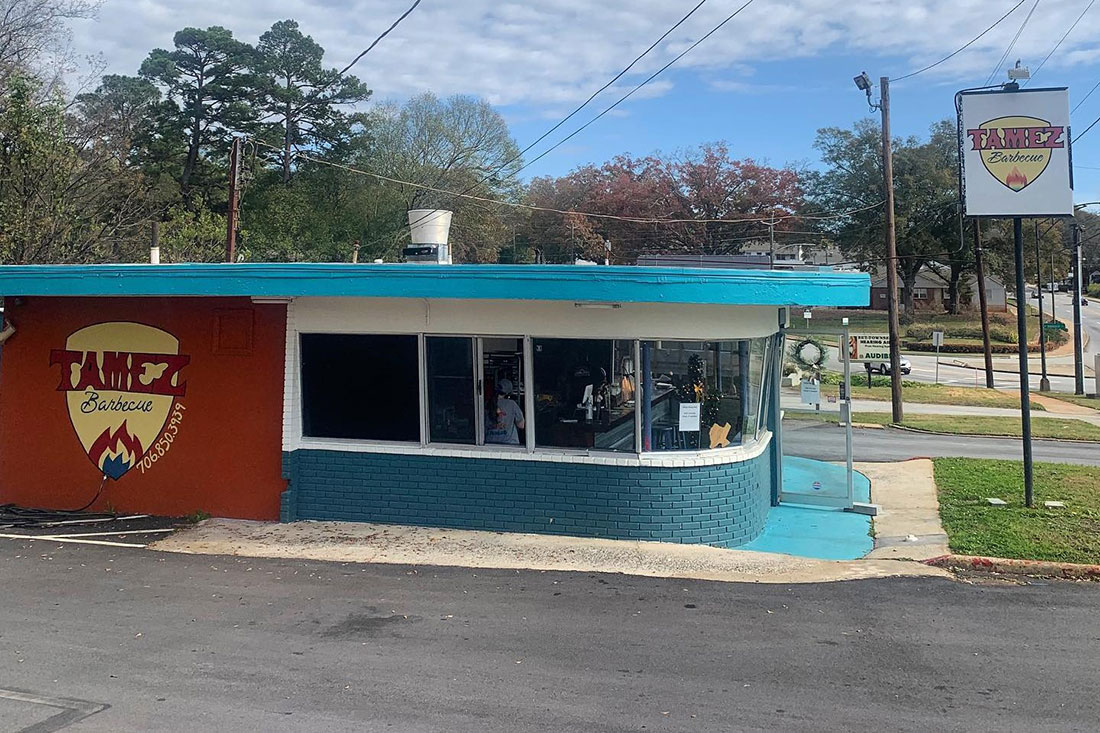 I was ready to write a happier column, hopeful of making the leap, but you won't get the shot, so the virus does what viruses do and turns into something more dangerous than it gets. was. I recommend that you continue to eat al fresco and take out as much as possible, at least until we return to the "low" category for transmission, and be nice to people who are still busy with you. prepare to eat. If they ask you to put on a mask, do so. This is not a post-pandemic chronicle because we haven't got past this pandemic, although I do plan to come back to journals every two weeks, because it seems like we've at least, sort of, collectively found a way for restaurants to survive through a combination of responsible behavior and irresponsible behavior.
The list of restaurants closed since March 2020 includes a good number of chains: Steak 'n Shake (soon a Deli McAlister), Cinnaholic Downtown, di'lishi and the last Menchie's in town (teens and tweens have gone from froyo to bubble tea), Wings Over Athens, Zoe's (now a How are you, another healthy and relaxed franchise), JR Cricket's and Diablo's Southwest Grill. The Varsity sort of falls into that category, along with Gyro Wrap, given that both are technically chains, but both are also on their way back – the first in County Oconee in the Opps Bridge area. (in a location not associated with the civil rights protests) and the latter on College Avenue in downtown. The space that was Gyro Wrap is now Munch hut, from the original owner of Lay-Z-Shopper, with a focus on late-night dining. Blazer's Danielsville location, Hot Thomas BBQ, LRG Provisions, Homewood Social, Mama Jewel's Kitchen, La Michoacana at Georgia Square Mall, Bill's Bar-B-Que, Giana's Mexican Grill, the original Inoko (soon a enthusiasm! fast-casual bowl thingie restaurant), Latino's Taqueria y Mariscos and Pub on Main in Watkinsville have joined them in closing their doors.
Sounds like a lot, but I don't think it's more than any other 16 month period, and plenty of places have also been opened: Taqueria Express Los Primos in the old Golden Chick on 441-S; Tamez barbecue on Broad in Hancock; The cafe on Lumpkin, Local 706, another Butcher & Vine in five points; a second location of the Crab hut (formerly Kajun Seafood) and Corner's Edge Butcher, both on the east side; Joe and Sam (making coffee and more in Watkinsville in the old Keba); The lark (a wine project by Krista Slater of The Expat, in the former Avid bookstore on Prince); Molly's Coffee Company on the Macon highway; Mai Kai Kava Bar on Baxter as well as Stacked Sandwiches and More (which subsequently closed); Ding tea, El Aztec, a Jinya Ramen Bar, Tai Chi bubble tea and Cravings downtown; Raché's kitchen's Brick and Mortar on Vine; Tacos los Plebes # 2 on Danielsville Road in the old Huddle House; that of Nedza just down from Five Points, make waffles, ice cream, donuts and more; Garage Oglethorpe near the loop on Oglethorpe; Hook and Reel Cajun Seafood and Bar, where On the Border was on the Atlanta Highway; and Athentic Brewery at Boulevard, which has beer and hosted pop-ups. Wing House Grill opened in the old Ike & Jane in Normaltown, with a Flying Biscuit and another Barberito down the street.
George Lowcountry Table built a brand new space on Macon Highway which he recently moved into. Champy's changed its name to Classic city cuisine, then moved to Watkinsville but kept its name. Eddie's Calzones town center moved to the old Zaxby district on Clayton and became Eddie's Calzones and Drafts, with self-service beer taps. Bubble coffee moved from its small space under Marvin's to the old downtown taco stand. Agua Linda has closed for renovations (which should be done soon!) And launched a delicious food truck called La Carreta in the parking lot under a tent. Uncle Ernie is still working on reopening at the corner of Hawthorne and Oglethorpe, having sold its space to the new Paloma Park Tapas bar run by bar owners across College Avenue.
Another Amici opened in Falls Mall in Oconee County in a posh space, and Watkinsville added Thai by Mama Ning, Oyishi Sushi and Hibachi and one Blind pig (in what was Pub on Main). Andy's ice cream is about to open in Broad and Alps. Athens Bagel Company has closed for major renovations. Clarke's Standard has reinvented itself as a simple renowned bar Clarke's collective. Donna Chang's changed her name to Having dinner, and the folks behind this restaurant announced a new pizza / gelato / cocktail place that would be called ZZ & Simone, soon available on Lumpkin as well as a Café Bitty and Beau's. Boulevard Bread Basket has new owners and a new sign that says Cookie basket. Southern culture fish and oatmeal took over from JR Cricket.
Last resort folks bought Cecilia Villaveces Cakes and renamed it Cecilia's pastry shop before selling it to chef baker Heather Kool, not to be confused with Célia bakery, in Hull next to a gas station, which serves hot dishes and more. Peter Dale has left his position as Executive Chef at The National to focus on other projects, like the upcoming Condor Chocolates / Coffee Place downtown. The folks behind the Side Hustle pop-up are working on their own brick and mortar, which will be called Puma Yu, opening in the Southern Mill complex off Chase and described as "an intimate cocktail and wine bar, accompanied by a dining program."
Do you like what you just read? Support Flagpole by donating today. Every dollar you donate helps fund our continued mission to provide Athens with quality independent journalism.