The dish: don't forget Salsarita's homemade salsas | Food-and-cooking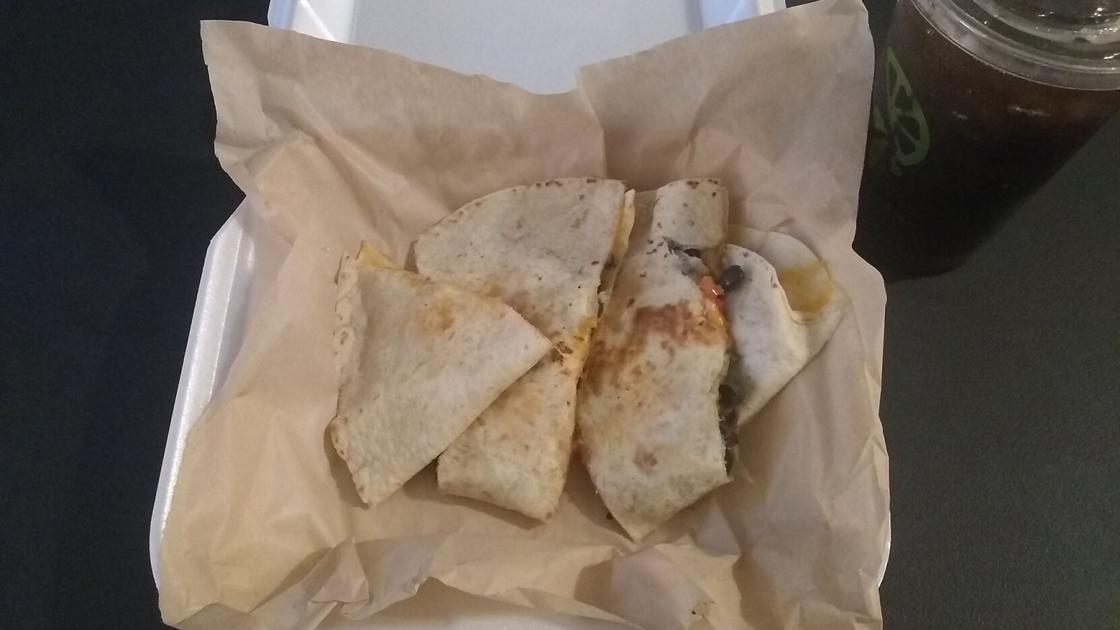 Tonya Balaam-Reed

Like I said last week, I'm always on the lookout for places to visit. Even when I do something that has nothing to do with food, I always take note of where to eat.
Walking down South College Street in Auburn on my way to a non-food destination, I couldn't help but notice Salsarita's Fresh Mexican Grill. I have never eaten there. I thought, it's time to try.
Because I always try to change my selections when eating familiar cuisines, I was determined not to buy taco salad when I ordered from Salsarita's. The taco salads are my fault. A great flaw, but still a flaw, so I went for a quesadilla.
You can choose what you put on your quesadilla (yes and thank you), so I went for black beans, chicken, diced tomatoes, and black olives (I never drop the olives). Of course, it has already come with grated cheese. It's a quesadilla after all.
I also went ahead and made a combo and selected the fries with one of the homemade salsas, plus you get a drink.
The grilled chicken was good. I tend to eat the different parts of the meal before eating everything together, and the chicken was great on its own. It really shone with the sparkle of diced tomatoes. I even found myself using a fork to scoop up the black beans that had leaked out because they tasted so good on their own.